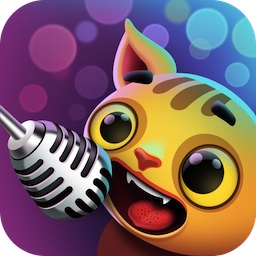 Why listen to your music the same way as everyone else? Why not be different and have one of the Singing Cats sing it to you?
Select a tune from your iTunes library and the Cats will sing out loud and hum the music.
Their singing abilities will amaze you and your friends. Start them singing, then smile at the reaction of your friends when they see what the Cats can do.
You can record everything the Cats do to make your own karaoke videos. You can even switch between the different Cats while recording, allowing you to make a video containing as many or as few of the Cats as you wish. You can download more characters via inapp purchases.
Once complete you can share the videos via Facebook, Twitter, YouTube and Email.